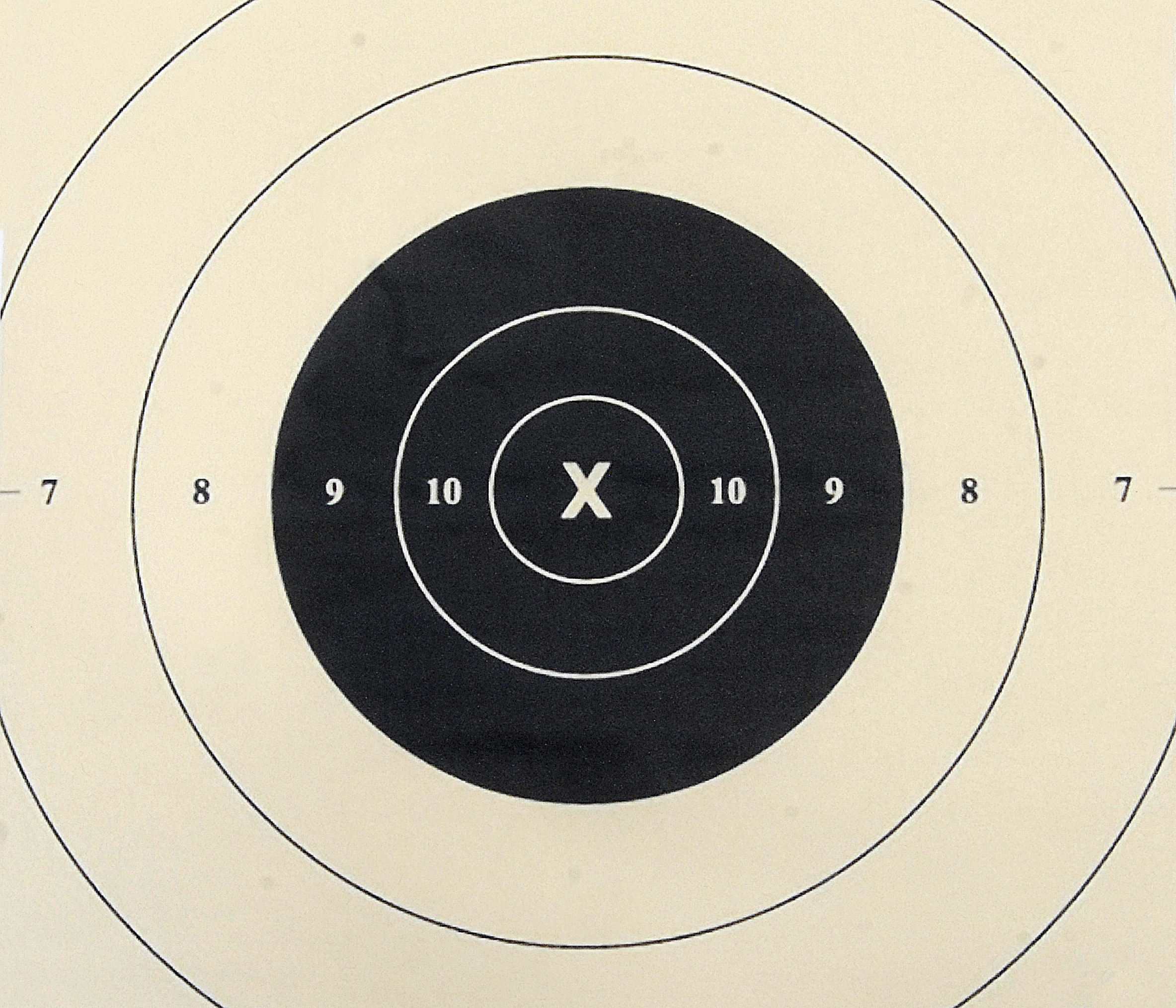 BULLSEYE 25 PISTOL
Members and non-members welcome! 25-yard Bullseye matches are also known as precision pistol matches. There are two (2) stages of a match, both fired at 25 yards at a black bullseye target. Each consists of 30 rounds fired in 5-round strings. The first stage is shot with a .22 caliber handgun – semi-autos or revolvers can both be used. The second identical course of fire is shot with any center-fire handgun. Only $6 To Shoot!
Newer shooters take note: This is a friendly group! Those participating in this event will be delighted to help if you need it. You are welcome to watch before you jump in. This is a fun event! Self improvement is the goal. Try it and you'll be hooked!  Registration not required but gives us a better idea of how many will participate. Want to just show up if you decide at the last minute? That's fine too!!
PLEASE NOTE: This event is weather dependent.